Description
3CX Pro Version including all Standard Functions
3CX Pro Customer Service with Call Center Software
3CX offers advanced call center features for maximum employee productivity and enhanced customer service. Make sales, offer support, resolve issues and build customer relationships using the latest in unified communications and call center technology.With the 3CX Live Chat & Talk plugin your agents can chat, video and call with your website visitors in real-time for a truly seamless customer experience.3CX ensures that your employees can work more efficiently, track their progress and provide valuable interactions that your customers will remember.
Never Miss a Call – Advanced Contact Center
Reporting
Traditional proprietary PBX's with call center functionality have proven to be either too expensive or difficult to set up. 3CX resolves this issue with 3CX PRO. Simple, intuitive call center management offers the information required to monitor call queues in real-time, ensuring that not a single inbound call is lost.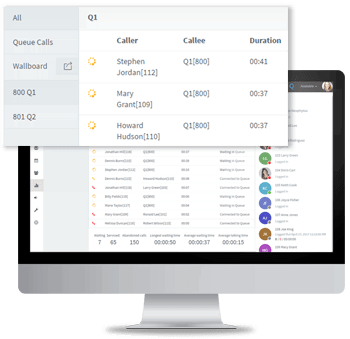 Superior Call Center Features Included
3CX PRO provides you with all the tools you need to review your agents' performance. Answered calls, abandoned calls, average longest waiting time and more are all within easy reach, allowing you to ensure that your call center is running smoothly at any given time.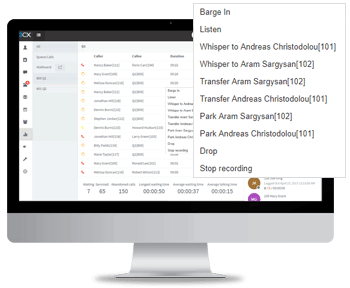 Server-side CRM Integration
Improve the customer experience with a fully unified call center solution. 3CX enables employees to work more efficiently by streamlining communications and offers simple integration with a wide range of CRM, ERP and accounting systems.