Background:
Users reported that after upgrading the 3CX server, their mobile app and IP phone were unable to make calls to any other 3CX extensions, including 3CX system extensions, but were able to accept calls. This issue did not happen previously.
Solution:
When the IP phone attempted to make a call to another one extension, we captured the packet on the 3CX server. We found that the 3CX server returned a 603 response code after receiving the authentication information from the IP phone, and rejected the call:

Open the details of the 603 message:

The error message "499 Localhost.localdomain caller is forbidden" was displayed, but the host address in the "from" and "to" fields were consistent with the 3CX domain, because we met with the similar issue when "from" and "to" fields were not consistent with the 3CX domain before.
The user gave us the feedback that they had assigned two domains to the 3CX server, they used 3CX FQDN during installation, after that, they used the custom domain too. After changing the custom domain to the 3CX FQDN in the screenshot, the issue disappeared: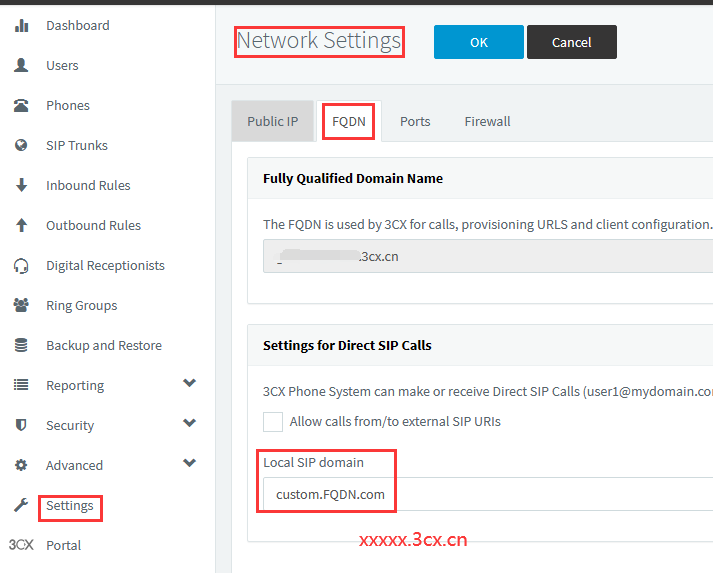 If you want to learn more about the option, please refer to the file: https://www.3cx.com/docs/direct-sip/