Introduction
Although 3CX already provides a range of call reporting templates, it still may not meet the needs of all users. For those who want to generate their own call reports, the inability to customize call reports in 3CX can be a pain point.
Next, we will introduce Zoho Analytics, an analysis tool that can import 3CX call logs and generate customized call reports.
Settings of 3CX
Log in to the 3CX Management Console and open Report -> CDR.
Enable the option to generate CDR and change the generated CDR log to "Single file of all calls".

You can also modify the CDR output fields below according to your own needs.
Settings of Zoho Analytics
Open Zoho Analytics, navigate to the Data Sources option on the left, and click Add Data Sources.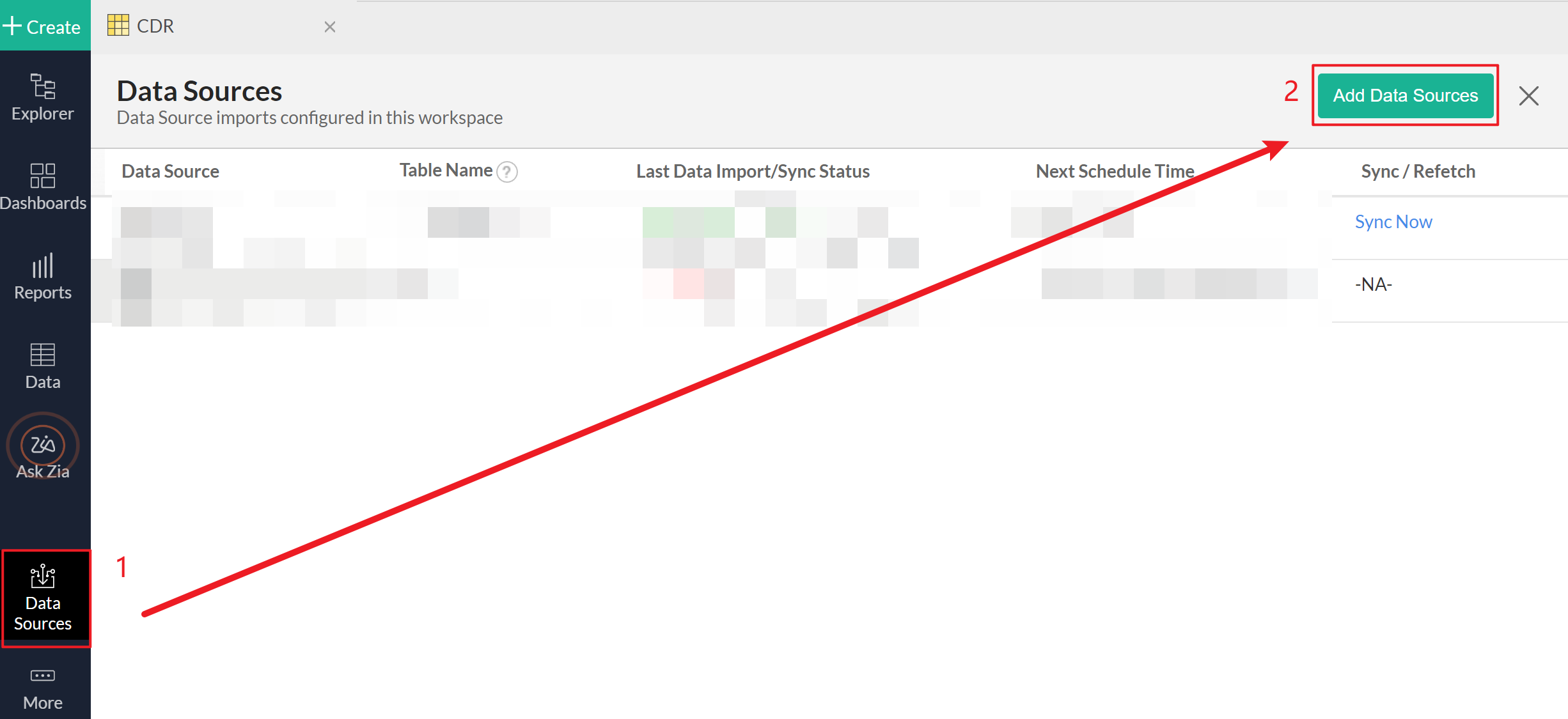 Select Files.
Enter the Table Name and its corresponding description. Select File Type as CSV, TSV & Other Text Format.
For the Data Location option, select FTP. Depending on whether you're using a Windows or Linux system, fill in the File Path accordingly:
Windows:C:\ProgramData\3CX\Instance1\Data\Logs\CDRLogs\cdr.log
Linux:/var/lib/3cxpbx/Instance1/Data/Logs/CDRLogs/cdr.log
For Server Type, select SFTP, and enter the SSH login information for the server.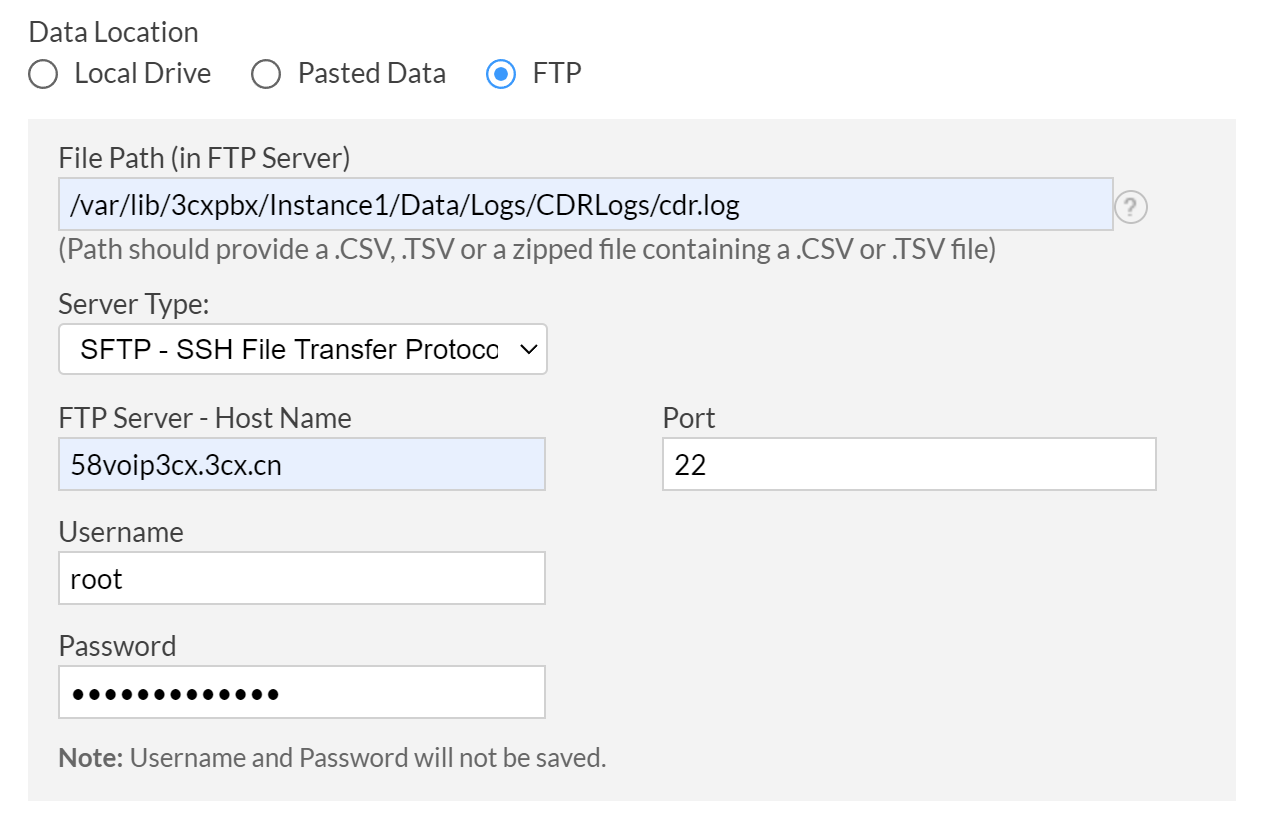 Click Next to proceed to the next step.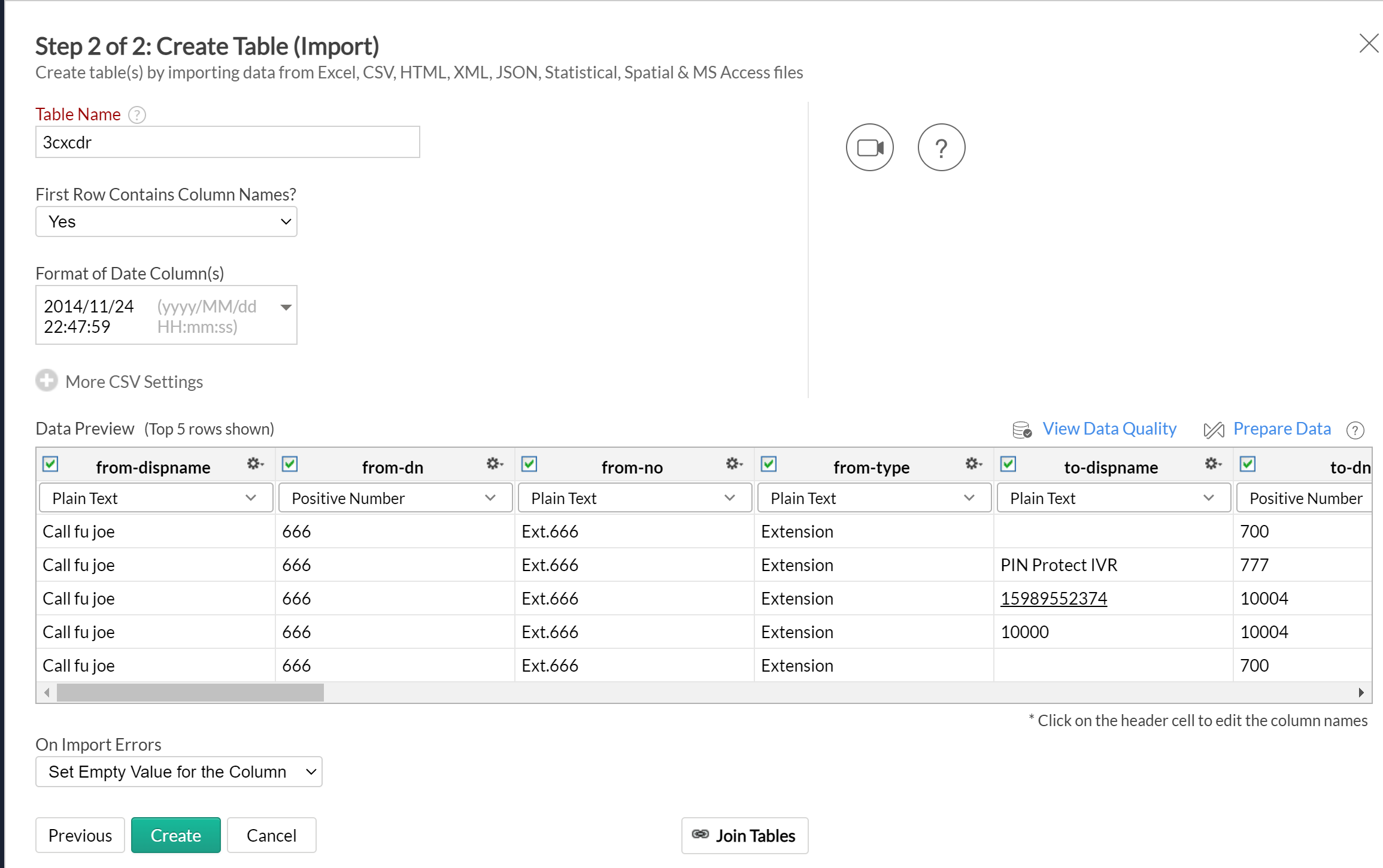 You can uncheck any columns that you don't want to include in the report. Once you're satisfied with the data, click Create to proceed.
Once the data is imported, you should see a message indicating successful completion of the import process, as well as a preview of the imported data.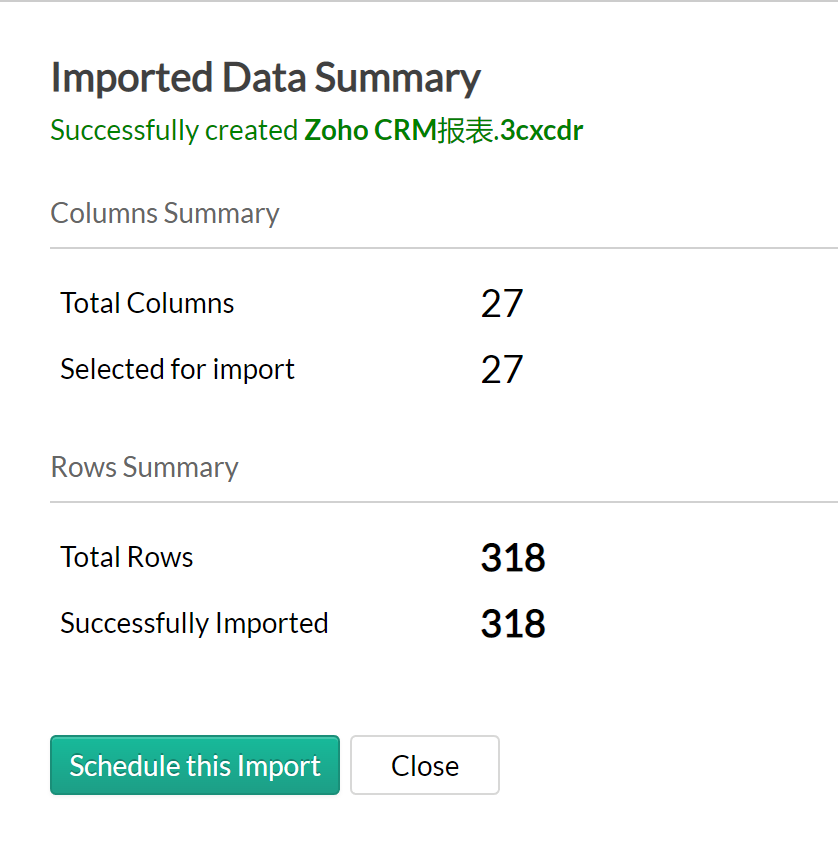 Next, click on the Schedule this Import button to set up a schedule for importing the data automatically.
In the "How do you want to import?" section, select the "Add new, replace existing and delete missing records" option, and then select the checkbox for "Records to be added to the database".
Note: The specific options and steps may vary depending on the version of Zoho Analytics being used.
Set the import time interval according to your needs and click "Save".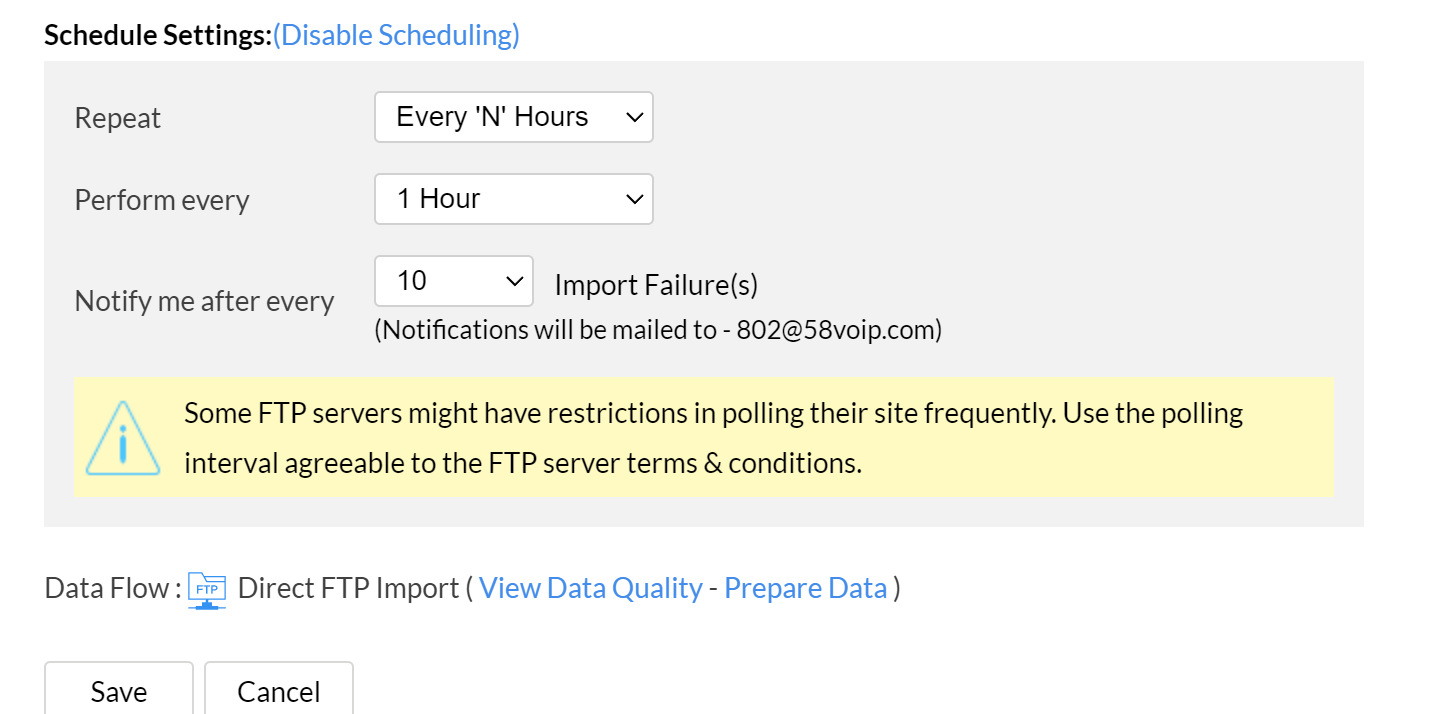 This means that the call records from 3CX will be automatically imported into Zoho Analytics at a scheduled time, and we can use this data to generate customized call reports as needed.